Nail Art: Blue Sparkle – 10-Minute Manicure
Blue sparkling Nail Art in just 10 minutes.
Guide
Recommended products
Apply a thin layer of Depend base coat. Allow it to dry.
Next apply two thin coats of 7day no 7185 and let it dry.
Apply a glitter polish, for example no 5101 or 335 on one or two nails, preferably ring finger and index finger. Let it dry and finish with top coat.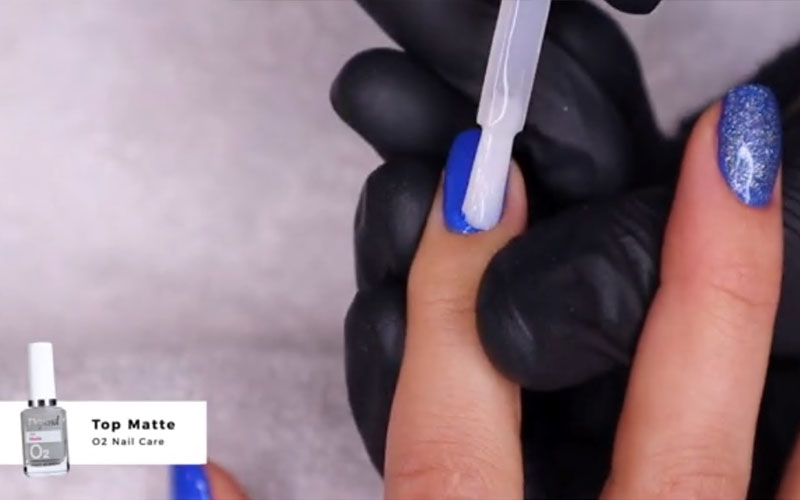 For the remaining nails apply a matte top coat, O2 Top Matte.